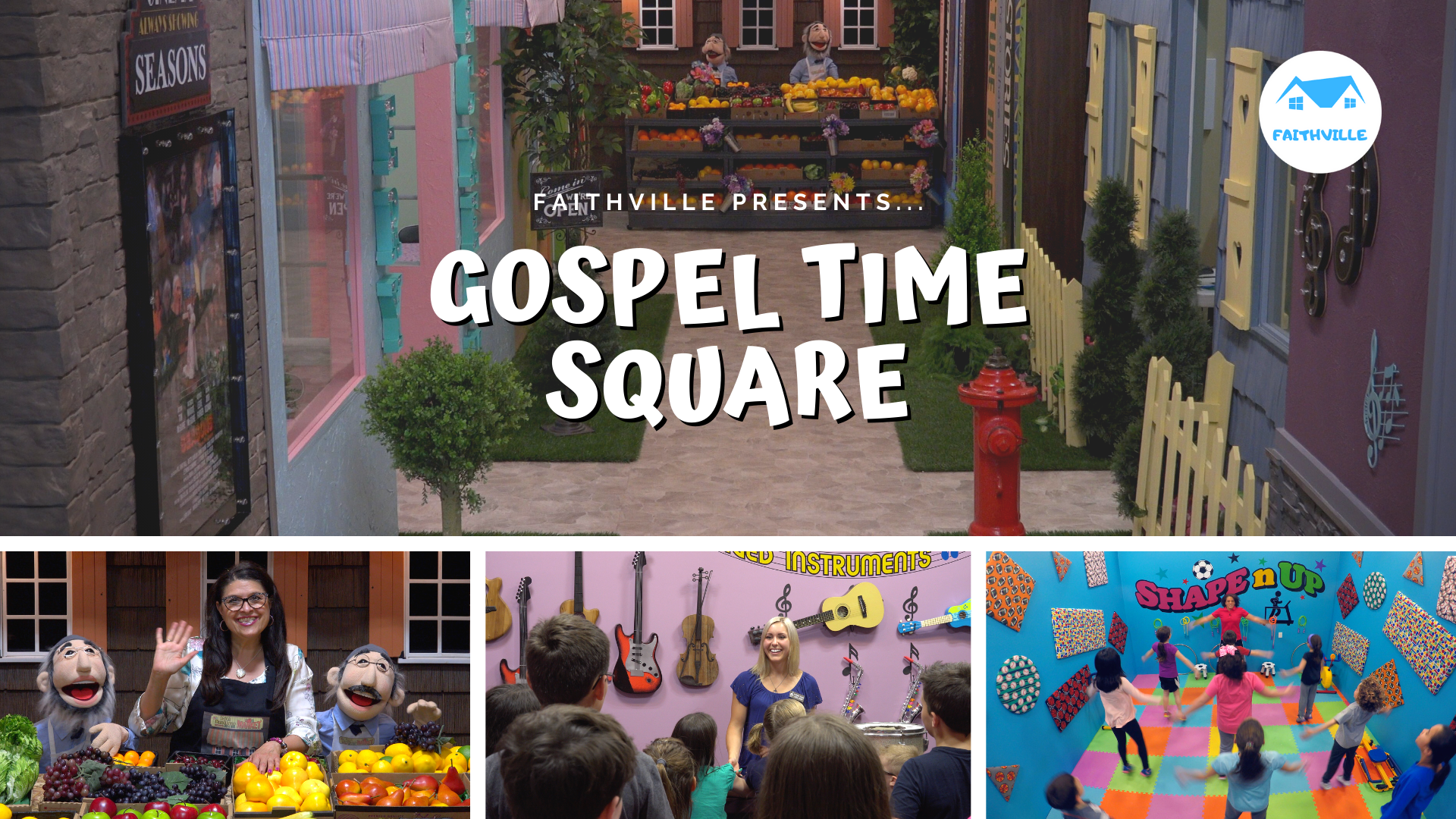 About Gospel Time Square
Faithville Gospelcast Productions Inc. is a media ministry that produces children's/family programming. Our motto is, "Something taught with pleasure, is learned full measure." Our productions not only entertain but educate as well. We have four different series that we have produced over the years totally 171 half hour programs.

They can and have been seen world wide starting on air in 1997. Over the years, we have ministered to a countless number of families around the world teaching the character and love of God, and how to be a disciple of Jesus Christ.

While fulfilling the Great Commission through television, satellite, and the Internet not only in the English language we are now working on our 11th language for broadcast around the world. We are an international ministry located at the Detroit, Michigan, and Windsor, Ontario border. We are a non-profit charitable organization in both Canada and the United States.
Air Times
Saturdays: 9:00am ET
Ministry Information:
Address: P.O.Box 7, Maidstone, ON CANADA N0R 1K0, or P.O. Box 441665, Detroit, MI USA 48244
Phone: 1-888-450-1111
Website: www.faithville.com